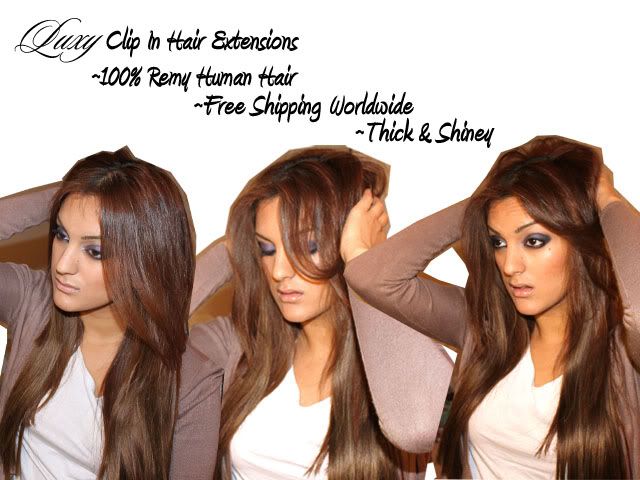 Wow where to start...all over YouTube loads of ladies are talking about Luxy Hair Extensions?!
After sitting in front of the laptop for a few hours watching near enough every video, with of a hot cup of tea and yummy hobnobs biscuits, I was in love!
I ordered the 160g set in chestnut brown colour #6, but there is also 120g set available, ranging from 10 colours. These extensions are amazingly thick and haven't shed at all (not like other extensions).
When contacting the Luxy ladies, they were so professional yet personal to help with getting their amazing product to me.
One thing I admire about this product is that the hair will blend even if you have highlights, due to the extensions having different colour tones, perfect!!
I started wearing extensions when I was around 19 but all have been horrible quality and unfortunately lasted a short amount of time. My hair unfortunately takes forever to grow and will not grow more than 3 inches in a year! I can finally say I have found the ideal set of extensions for fair price being all about the quality!
Breakdown (If i have missed anything)

Price: 120g - £76.13 ($119.95) 160g - £88.83 ($139.95)
All Length is 20 inches, for more details check out... www.luxyhairextensions.com

Ahana xoxo