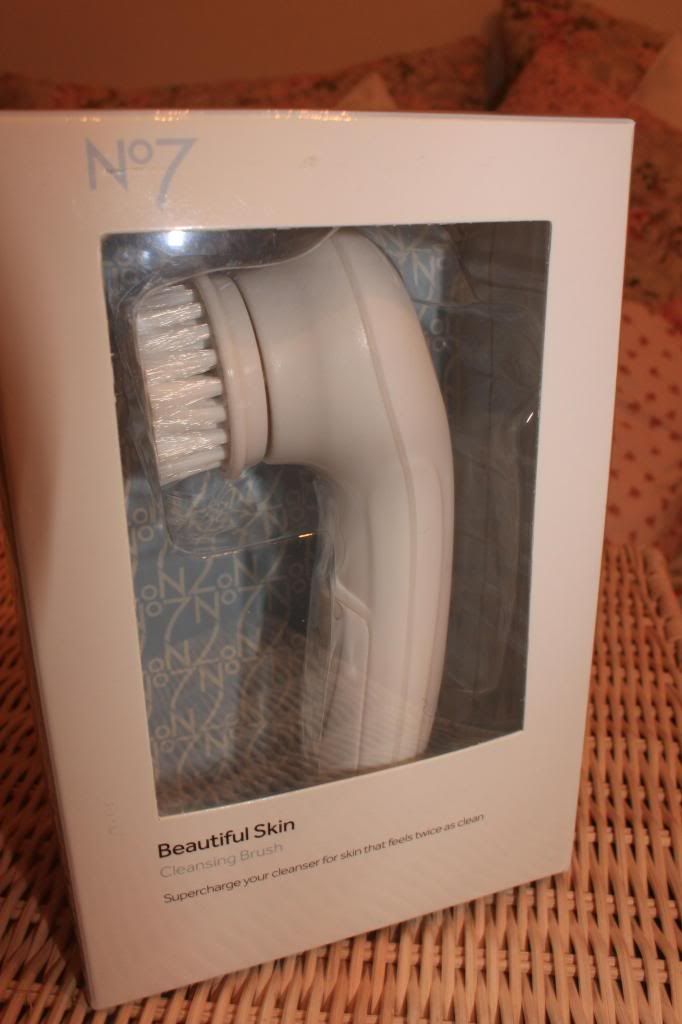 Cleansing brushes are on high demand at the moment and finally there is a high street dupe out!
Firstly price tag is £25 compared to the Clarisonic costing a whopper £125!
This product comes in a standard white&blue box, electronic brush and two AA batteries. The brush has rubber grips also a button with two rotating speed settings. Pretty simple to use, wet the brush head, apply cleanser and begin with small circular movements around your face. I personally found the brush head bristles to be just as soft as the Clarisonic. The No.7 brush head is removable for new brush heads which comes in a pack of two, available for £8.
In conclusion I find this product to be a great effective cleansing brush. Even if your looking for a weekly exfoliator I would highly recommend this.
This product is currently on a 3 for 2 offer at Boots.
Let me know what you think?
xoxo