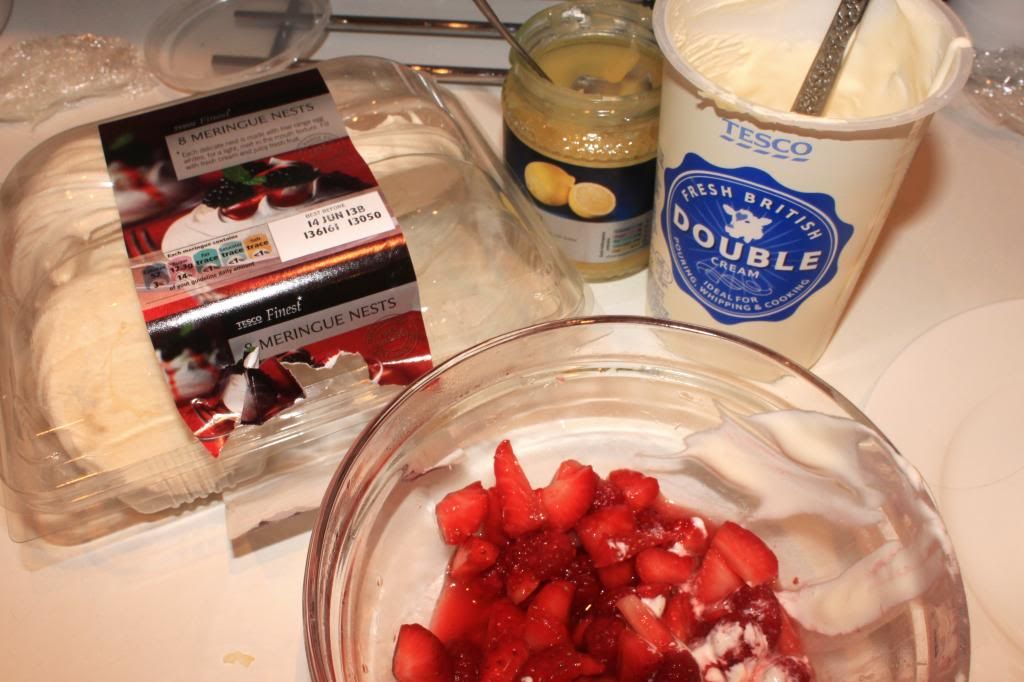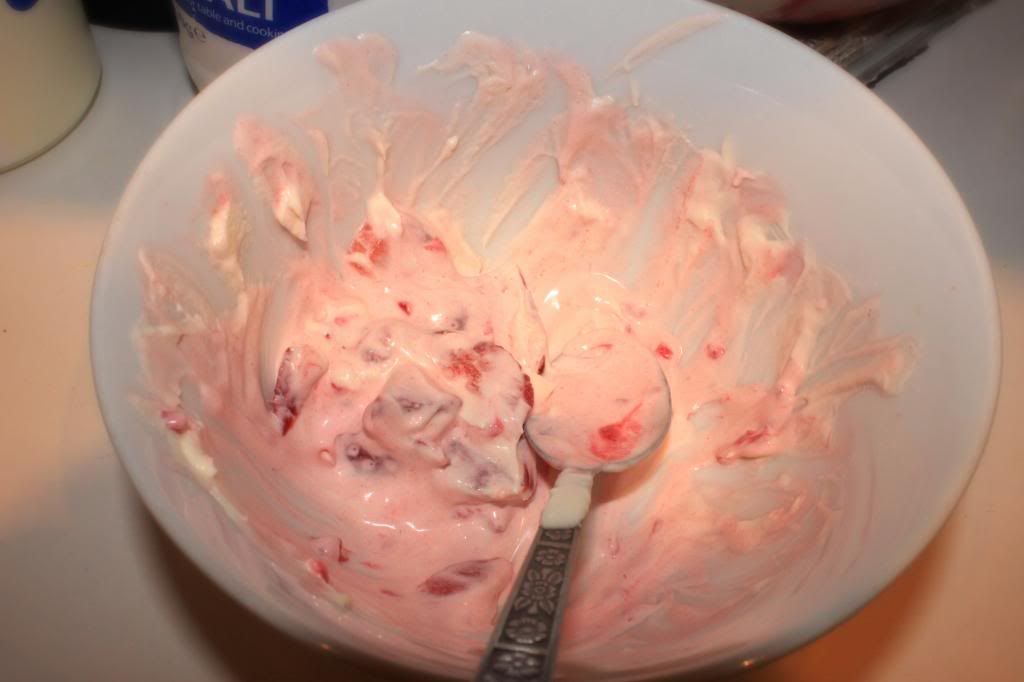 In a rush to make some dessert? Well this is perfect quick yummy recipe on how to do so!
Ingredients
- Packet of Meringue nests
- 1 packet Strawberries & 1 packet raspberries
- Jar of Lemon curd
- Double Cream
Method
- Lay out all the mini meringues on to a plate.
- Whip double cream with an electric whisk in a bowl with a few tablespoons of sugar until the cream holds its shape.
- Chop strawberries and add to whipped cream also not forgetting the raspberries (mix with spoon).
- Place a tea spoon of lemon curd in the centre of each meringue.
- Now add your whipped cream with fruit on to centre of meringue.
- If you like you can add a raspberry for finish touch.
The End
PS. Another idea is just to mash up the meringues to create an eton mess?!